We create experiential environments that promote productivity, encourage wellness + fully immerse
your tenants, clients + team members in your brand.

Develop Color Concepts + Material Presentations

Finish Plan Package | Finish + Room Schedules, Wall Finish Plans, Floor Pattern Plans, Elevations
Furniture | Selections + Layouts

Design Project Management | Oversee Orders + Schedule Installation

Material Sourcing | Procurement + Schedule Deliveries
Scaling your company? Whether you're expanding to multiple locations or considering a brand refresh for existing
locations, we can help. We will establish standards for design management + work closely with your organization,
architectural + construction teams, providing a seamless + collaborative process that supports rapid growth.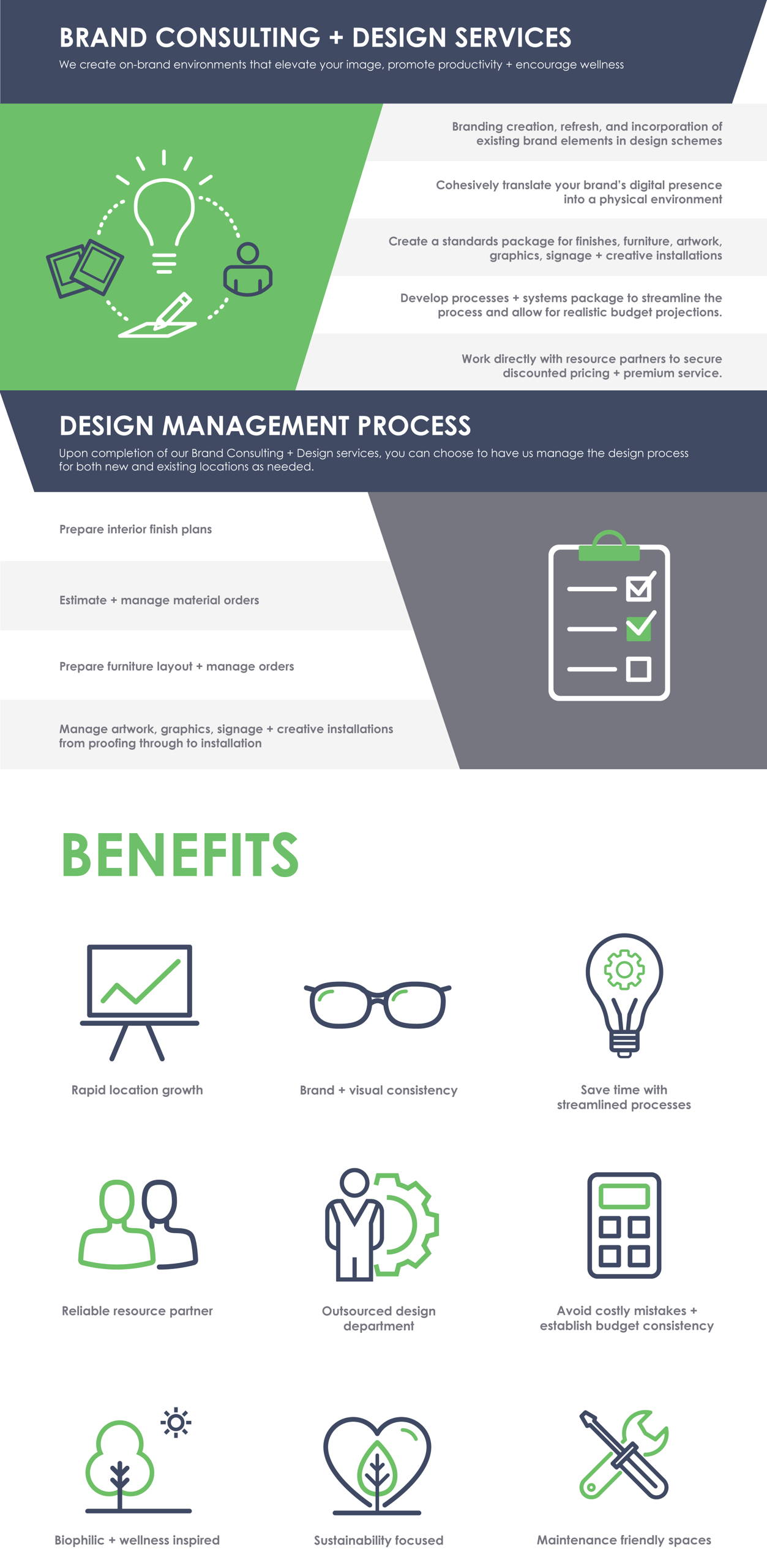 Ready to get started? Schedule a consultation here!